Carla Gerard, Author
I write books that have universally relatable stories together with culturally relevant art so kids can see themselves in the pages and dream bigger.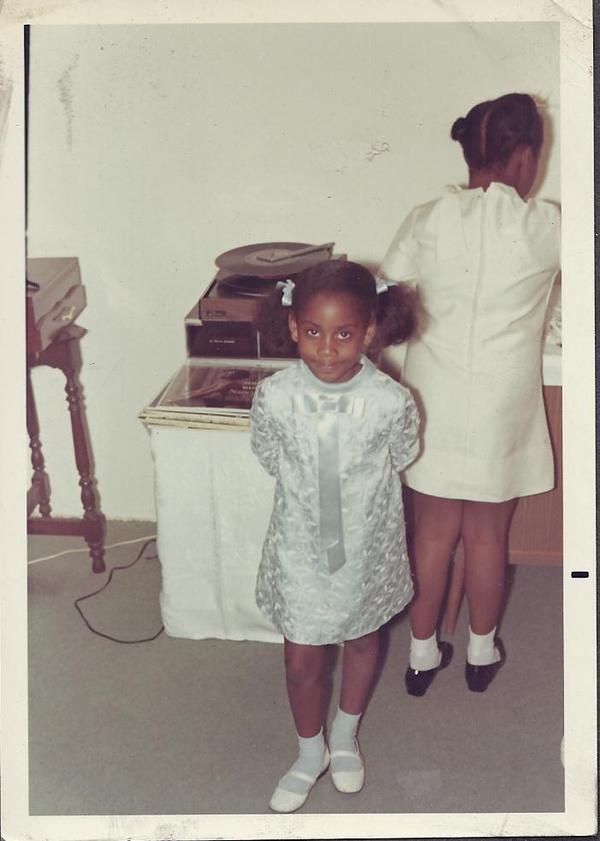 Always find time to read!
Looking at the photo of me above, with that mischievous expression on my face, I'm guessing I was cooking up stories even then. I've always loved to read. I was a latchkey kid who spent a lot of time in the house growing up, so reading was a great escape for me. I loved going to the library and once I discovered a book I liked, I would read everything I could get my hands on by that author (I still do that!). My favorites were E.B. White, Beverly Cleary, Judy Bloom, Roald Dahl, and Louisa May Alcott. I loved series books and read all of the Chronicles of Narnia (several times), as well as the Nancy Drew, Trixie Beldon, and Encyclopedia Brown series just to name a few. I don't remember finding books about kids that looked like me, so now that I'm an author myself, I'd like to make sure little readers like I was have a variety to choose from.
My sister is an amazing artist and enlisting her to create art for my stories was a no brainer. I have long admired her work and I know you will, too.
Coming soon...
My first book will be out before the end of the year. It's a beautifully illustrated picture book about grandmas of all types. I can't wait for you to share it with the children in your life! Please add your email address to my mailing list if you'd like to receive an email when the book is available for purchase. I'll email you updates as we get closer to publication.
Have a beautiful day!
Carla
June 18, 2018 - Update!
I just received the first illustration for the first book, and I am so excited! My illustrator is super talented and seeing my vision expressed through her art is an amazing process. Maybe it was God's plan all along to give writing talent to one sister and artistic talent to the other so we would have that much more to connect us as sisters. Wait until you see! Have a great day!